Submissions
Griffith Review is designed to foster and inform public debate and to provide a bridge between the expertise of specialists and the curiosity of readers. We wish to give writers the space to explore issues at greater length, with more time for reflection than is possible under the relentless pressure of daily events. Our aim is to provide the opportunity for established and emerging writers, thinkers and artists to tease out complexity and contradiction and propose new ways of thinking and seeing. Check out our writers' guidelines for further information.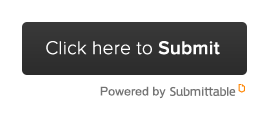 ---
Future editions
Griffith Review 58: Storied Lives – The Novella Project V
Edited by Julianne Schultz
Submissions are now closed
Winners announced: 31 July 2017
Published 30 October 2017
Every life offers a unique story – but some lives stand out so distinctly they leave their mark on the world. How do some people make such a difference – and trigger change both at large and close to home?
Griffith Review 58 Lives: Storied Lives – The Novella Project V focuses on people who have effected a change in the world. Insights from the lives of others – real and imagined, personal, political, scientific, cultural – are the key to empathy and understanding.
In a major development, Griffith Review 58 is open not only to fiction, but to works of long-form, creative non-fiction that explore the personal tales of those whose exploits have made a difference. We are looking for novellas, memoir, biography and reportage, from family stories that resonate down the generations, to individuals who forged breakthroughs, battled the odds and continue to shape and define the world. We are looking for narratives of those who intersected decisively with their times and left a trace that a beautifully written story can map.
The lives may be big or small, imagined or real. Those we select for publication will be exemplary instances, with writing that embodies a coalescence of individuals and their times. We are particularly interested in stories about experiences that continue to inform the present day (even if from the deep past) – stories that sing on the page, that go beyond the bones of a life to a bigger picture.