Submissions
Griffith Review is designed to foster and inform public debate and to provide a bridge between the expertise of specialists and the curiosity of readers. We wish to give writers the space to explore issues at greater length, with more time for reflection than is possible under the relentless pressure of daily events. Our aim is to provide the opportunity for established and emerging writers, thinkers and artists to tease out complexity and contradiction and propose new ways of thinking and seeing. Check out our writers' guidelines for further information.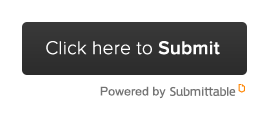 ---
Future editions
Griffith Review 60: First Things First
Edited by Julianne Schultz and Sandra Phillips
Deadline for submissions: 12 November 2017
Submissions now closed
To be published: 30 April 2018
Making peace after dispute seems the hardest thing to do. This continent's last two hundred and thirty years reveal the ravages of unresolved disputes.
Are we ready to recognise those ravages and settle the disputes? Are we ready to make peace and firmer ground for laws, policies and outcomes that improve Indigenous and non-Indigenous life in Australia?
Inspired by the Uluru Statement from the Heart and Makarrata as a response to questions of constitutional recognition, First Things First is an urgent, nuanced and robust chorus calling for genuine consideration of Makarrata beyond the symbolic.
With this special edition, Griffith Review will excavate history and re-imagine the future, while not forgetting the urgencies of the present
Griffith Review 61: Who We Are
Edited by Julianne Schultz and Peter Mares
Pitches have closed
Deadline for full submissions: 1 March 2018
Submit here
To be published: 30 July 2018
Prime Minister Malcolm Turnbull celebrates Australia as 'the most successful multicultural nation in the world'.
This is a grand claim and important to a sense of identity and belonging, but at times it seems that multiculturalism is more an article of faith than a work in progress. What it really means in the twenty-first century is the focus of Griffith Review 61: Who We Are, which will examine both the opportunities offered and the complexities involved.
The nation's population has virtually doubled since 1975, and in recent years the rules around migration have been altered significantly. Those who have chosen to make their home here in the past have changed Australia, and waves of new arrivals continue to transform the country. Yet the apparent certainties of Australia as a permanent settler society are giving way to the precarious churn of temporary migration.
This edition will give voice to this changing reality, explore the big issues of belonging, citizenship and participation, and tease out how contemporary Australia might evolve.
This is a rich field, replete with policy questions and personal narratives. It is a success story, but the full picture is complex, and past achievements no guarantee of future results.
The nation's boundaries are imaginary as much as physical, and constantly contested by an unsettled history and a shifting present. Renewed assertions of national identity run parallel to the increasing globalisation of opportunity and threat, as if the more fluid the world becomes, the greater the urge to hold onto something fixed and stable. Yet do we really know who 'we' are? Where does Australia begin and end? Who can claim to belong and who can be legitimately excluded?
Griffith Review invites submissions of essay, memoir, biography, reportage, fiction and poetry that demonstrate Who We Are.
Full submissions and pitches welcome.
Griffith Review 62: Novella Project VI
Edited by Julianne Schultz
Submissions open 22 January 2018
Length: 8,000–20,000 words
Deadline for submissions: 21 May 2018
Submit here
Winners announced: 30 July 2018
To be published: 29 October 2018
Late last year, after a decade of an at times bitter and divisive debate, Australians made it clear that their understanding of equality included formal recognition of the most intimate relationships. The Parliament responded to the voice of the people as emotionally charged politicians passed legislation to allow same-sex marriage.
A year on, Griffith Review 62: All Things Equal – The Novella Project VI will tease out what this means: is it a sign of a new-found appetite for equality? The primacy of love and family? A measure of a flawed political process, or the mark of a new approach to political decision-making?
We are seeking stories and reportage that address this both directly and obliquely: powerfully and beautifully written works that engage with the personal, social and political challenges and opportunities that this represents.
Once again, the Novella Project will be open to both works of fiction and long-form creative non-fiction that explore individuals, social movements, particular moments or notable episodes in the struggle towards equality. We're looking for novellas, memoirs, biography or reportage that bring to life issues, and the stories around them, in the national narrative. They can be historical or contemporary, small scale or global, personal or philosophical, but which illustrate and bring to life the realities of political struggle in its many forms across the nation.
With the support of the Copyright Agency Cultural Fund we will publish a minimum of five of the best works we receive.