Submissions
Griffith Review is designed to foster and inform public debate and to provide a bridge between the expertise of specialists and the curiosity of readers. We wish to give writers the space to explore issues at greater length, with more time for reflection than is possible under the relentless pressure of daily events. Our aim is to provide the opportunity for established and emerging writers, thinkers and artists to tease out complexity and contradiction and propose new ways of thinking and seeing. Check out our writers' guidelines for further information.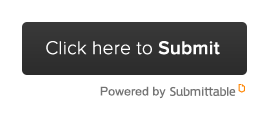 ---
Future editions
Griffith Review 59: Commonwealth Now
Edited by Julianne Schultz and Jane Camens
29 January 2018
The Commonwealth of Nations is both a legacy of another age of empires and colonisation, as well as a values-based network that links a third of the world's population.
At a time of geopolitical uncertainty, is the Commonwealth poised to play a major role again – or will it be swept aside? This question will play out in global forums as the changes triggered by Brexit, the election of US President Donald Trump, and the rise of China and India create a new world order.
With this in mind, New Commonwealth – which features writers, artists and thinkers from around the world – explores the contemporary experience of Commonwealth citizens – confronting new challenges, reconciling the past, creating a sustainable and equitable future, settling scores, and opening new exchanges.
Griffith Review 59: Renewed Promise
Edited by Julianne Schultz and Sandra Phillips
30 April 2018
Making peace after dispute seems the hardest thing to do. This continent's last two hundred and thirty years reveal the ravages of unresolved disputes.
Are we ready to recognise those ravages and settle the disputes? Are we ready to make peace and firmer ground for laws, policies and outcomes that improve Indigenous and non-Indigenous life in Australia?
Inspired by the Uluru Statement from the Heart and Makarrata as a response to questions of constitutional recognition, Renewed Promise is an urgent, nuanced and robust chorus calling for genuine consideration of Makarrata beyond the symbolic.
With this special edition, Griffith Review will excavate history and re-imagine the future, while not forgetting the urgencies of the present.